Repairing My LBD Little Blue Dress
There is something special about a little blue dress in summer, reminiscent of blue skies and sparkling seas. I think a little blue dress is just as useful as its black counterpart. Wear it anywhere, anytime but make it summer for the pure joy of easy breezy summer dressing. I wear mine during the day around the house a summer staple.
My Fave Little Blue Dress Is Falling apart.
I wrote about that one ages ago , my son took the photos. I have worn it to death and even made a copy but it wasn't as good as the original. Then tragedy struck, wearing it whilst unpicking seams, I accidentally snipped two little holes in it right at the front. I posted about that and how I repaired it on Instagram recently, I was heart broken, but the dress lived to survive another few weeks of summer.
A few LBD's To Inspire you
Commission links used.
2

. Linen Blend Shirt Dress
Knee-length shirt dress in a linen and cotton weave with a collar, buttons down the front and a yoke with a pleat at the back. Flap chest pockets, 3/4-length sleeves with buttoned cuffs, a detachable tie belt at the waist, and slits in the sides. Unlined.
3

. Light Denim puffed sleeve Tunic/dress
Short dress in woven fabric with a round neckline and an opening with ties at the back of the neck. Short puff sleeves with narrow elastication at the hems, and gathered seams under the bust and on the skirt for added width.
& What About The Classic Everyday Little Black Dress?
What to wear with these everyday dresses? (in case you have to go out)
So I hope I've given you a few ideas for an ordinary everyday dress, that can be worn around the house, then chuck on some comfy sandals, grab your basket and off you go to the shops or to coffee or just because . . . Long live the little blue dress I say! Plus the little black everyday dress that will take you everywhere, anytime. Classic wardrobe staples t their best.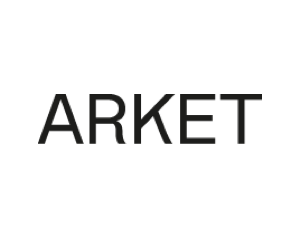 Previously on LDJ
A little Blue Dress You Can Wear Everyday(Opens in a new browser tab)
Outfits for Everyday Casual Wear 5 Flat Lays(Opens in a new browser tab)
Skinny scarf & gloves in Autumn blues(Opens in a new browser tab)
The Everyday Clothes I Live In(Opens in a new browser tab)
Our constantly evolving kitchen, a tour.(Opens in a new browser tab)
Find me On Instagram Pinterest & Facebook
The Latest Stories . . .